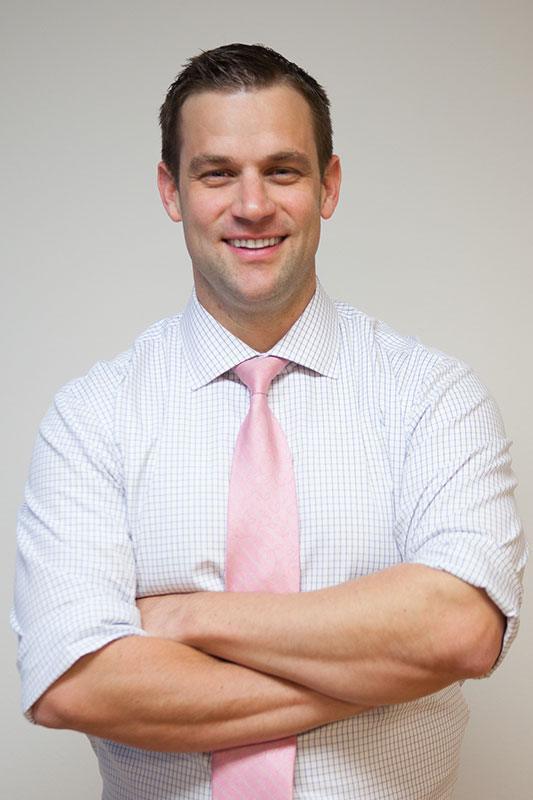 Tyler J. Robb, DDS
Dr. Robb graduated from "THE Ohio State University" College of Dentistry in 2008. Prior to his graduate degree, he received his undergraduate at Idaho State University in Pocatello, ID.
In 2010, Dr. Robb opened Trademark Dental. What started as a small team has since grown to a larger practice of skilled team members.
Dr. Robb is constantly continuing his education in the field of dentistry. "We can always be better. Not every new gadget or procedure is an advancement, but there are always ways to improve." He has advanced training in CEREC. Additionally, he has been placing dental implants for over 10 years. Dr. Robb also has extensive training in orthodontics, which he uses often in his practice. He also utilizes the Chao Pinhole® Technique to assist his patients who have receding gumlines.
Dr. Tyler Robb and his wife have four children, two boys and two girls. They love to travel together. As a family, they enjoy road tripping as often as their schedule allows.
"I always appreciate when a new patient has the courage to come into a new office. It can be scary. I'm flattered that they would give Trademark Dental the chance to be their dental team. Our goal is to more than pay off the investment of courage for them coming in."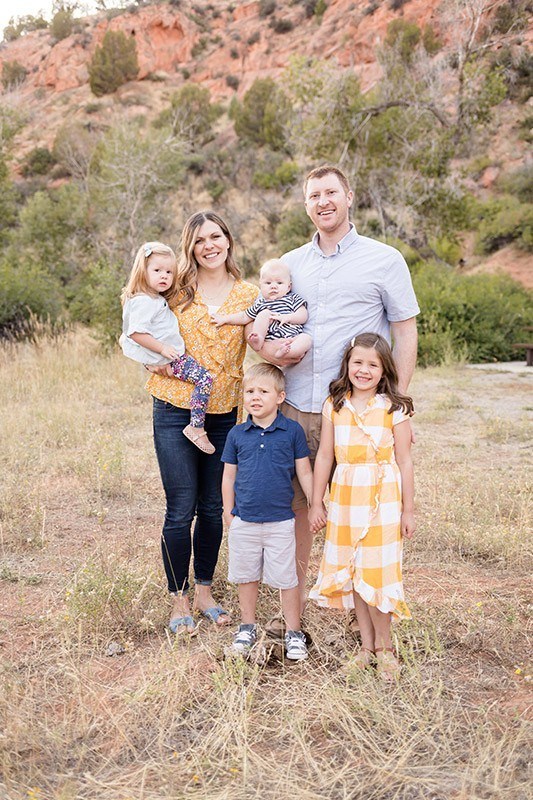 Brandon Snow, DDS
Dr. Brandon Snow graduated from dental school at the University of Las Vegas School of Dental Medicine in 2016. He joined our team in 2019. He loves the friendly people at our office and the state-of-the-art technology our practice uses.
Dr. Snow and his wife, Jill, have four children, Lucy, Mason, Ivy and Taylor. Outside of the office he enjoys basketball, softball, skiing and spending time with his family.
Meet Our Team
To schedule an appointment with our team in New Plymouth, Idaho, call us at 208-739-9649!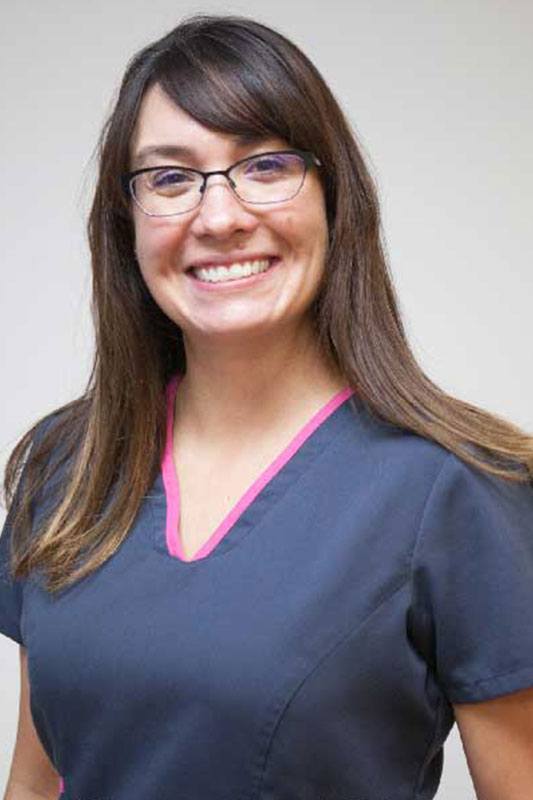 Beverly — Dental Hygienist
Beverly was born and raised in Grangeville, Idaho, where she enjoyed all outdoor activities from hunting to fishing and camping. Bev went to college in Lewiston at LCSC and hygiene school at ISU in Pocatello and finished in Boise at American Institute of Health Technology. She has participated in several dental programs and school functions, but when asked, the most touching was helping with the 2009 Winter Special Olympics, "Special Smiles."
Beverly has been practicing dental hygiene for around 11 years. "It's amazing to see the dental field evolve and change, and I am excited to be a part of it, especially in New Plymouth."
She has resided in Emmett for the last nine years with her husband and two kids. Her husband recently re-retired from riding saddle bronc horses — at least for now — and has a construction business out of Boise with his brother called Shy-B Construction.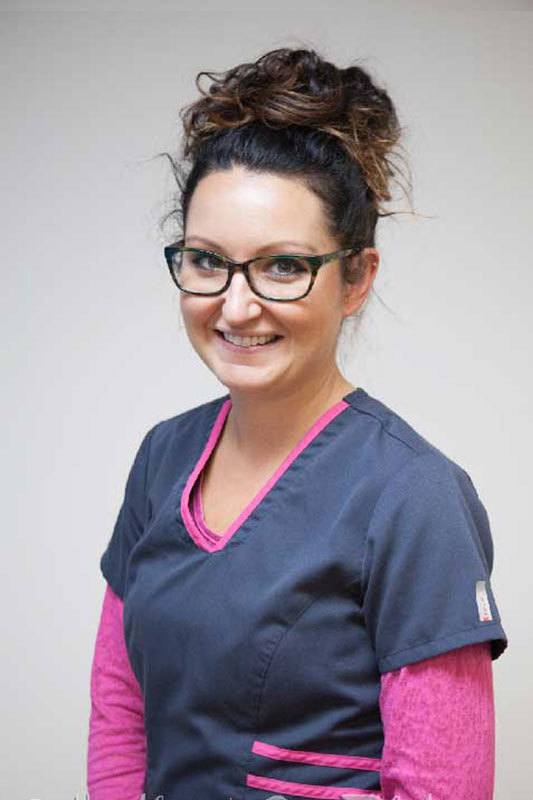 Lindsay — Dental Assistant
Lindsay was born and raised in Emmett, Idaho. She attended Apollo College for Dental Assisting after high school. She has an amazing young daughter, who is the light of her life. Together, they enjoy all the warm weather outdoor activities from camping, hunting, fishing, going to rodeos and watching motocross. Lindsay loves being a dental assistant. She enjoys her work, talking to and caring for the patients.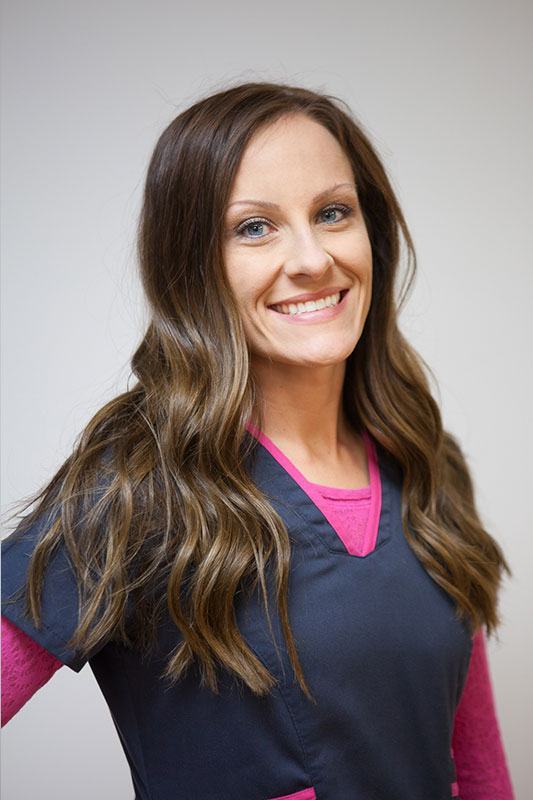 Mandi
Mandi started working at Trademark Dental in September of 2018. She is married to her husband, Ben. Together, they have two sons, Ryker and Miles. Mandi loves to run in her free time. She also loves to bake for family and friends. Her family enjoys spending their time camping, fishing and hiking.
"I love being a part of this team. We have fun, and it's a great atmosphere for our patients. Unity is key for a successful practice, and we have it!" She brings 10 years of dental experience with her to Trademark Dental. She has three years of experience with general dentistry and seven years of experience in orthodontics. "My passion is the dental field, and I let that show in my work."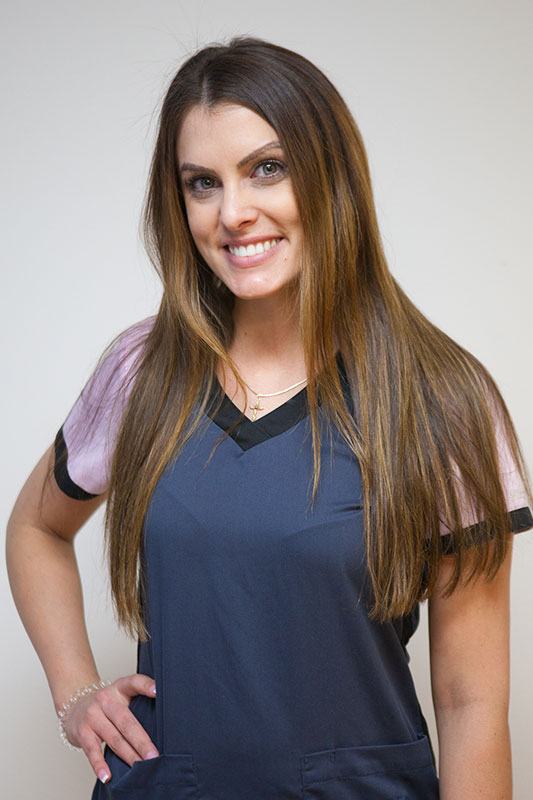 Randi – Dental Hygienist
Randi began her career as a dental assistant, gaining over seven years of experience in the dental field prior to attending Carrington College to train as a dental hygienist. Randi completed her training in dental hygiene and graduated in December 2017 and joined our team at Trademark Dental in June 2018. Randi prides herself in being patient-focused, and always takes the time to listen to our patients concerns and help them feel comfortable during their time with us. She loves being part of an office that makes patients our first priority!
Randi and her husband, Patrick, reside in Fruitland. She enjoys spending time with her family and friends, being outdoors, traveling and horses.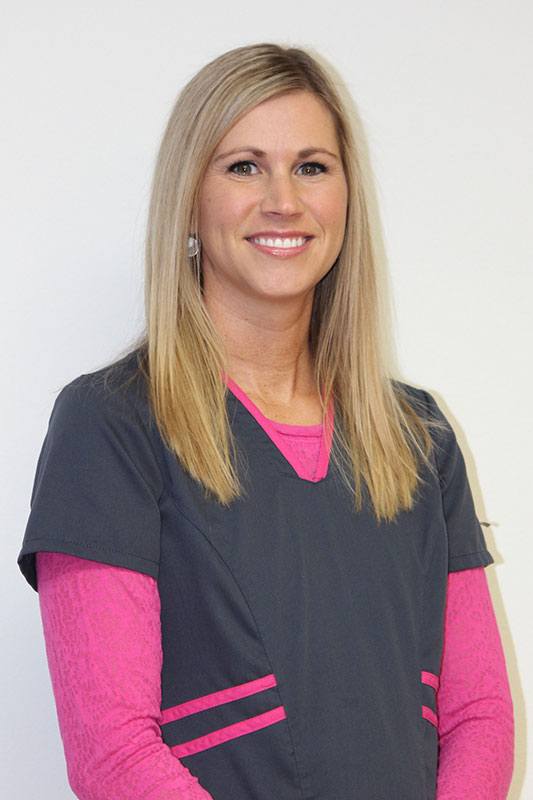 Megan – Dental Hygienist
Megan has been with our team for four years. She has completed an Associate's degree, and has received the Golden Scaler Award for excellence in dental hygiene. Megan enjoys being part of a team that provides the highest quality of care to patients and has fun doing it. She loves building relationships with patients while educating them on the importance of their oral health.
Megan was born and raised in southern Idaho. She and her husband have a 6-year-old son and a 3-year-old daughter. She loves spending time with her family, hiking, swimming and camping.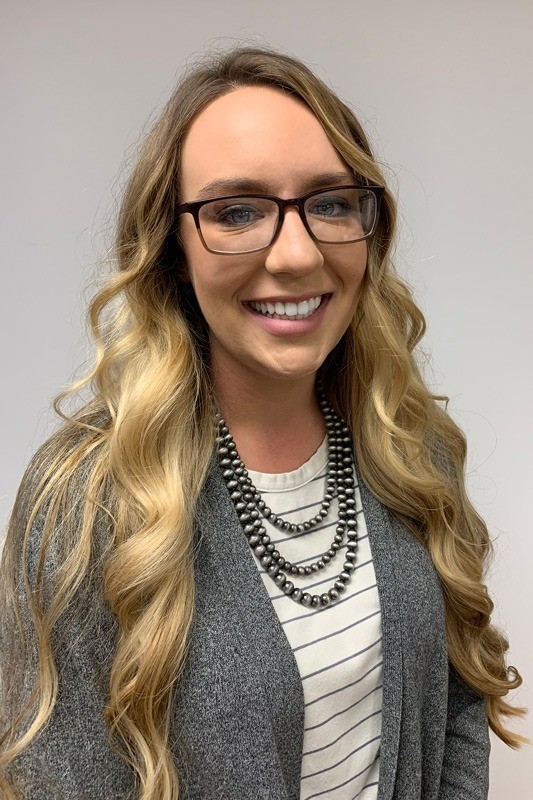 Taylor– Front Office
Taylor joined our team in 2019 and after earning her associate degree at the University of Idaho she began pursuing her bachelor's degree online. She enjoys the easygoing atmosphere and team environment. Taylor is a big believer that "teamwork makes the dream work" and tried to lend a helping hand wherever she is needed.
Taylor lives here in New Plymouth with her fiancé, Clay. She has been a barrel racer since she was a young girl and is learning how to rope.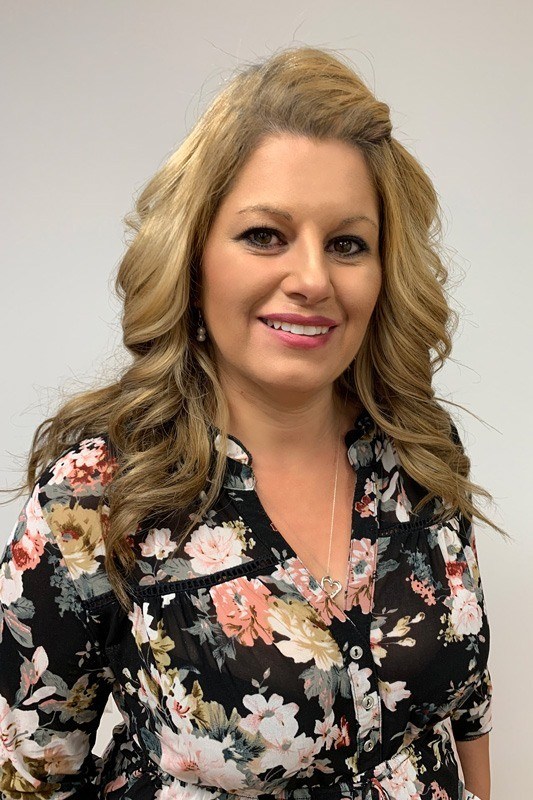 Ginna – Financial Coordinator
Dentistry is more than just a career for Ginna – it is her passion. She entered the dental field when she was 18 as a registered dental assistant with expanded functions. She joined our team in June 2019, bringing with her extensive knowledge and experience in the dental field, including experience in dental insurance and treatment planning. Ginna enjoys the pleasant atmosphere of our office and being part of a team that offers high quality dental treatments.
Ginna is original from southern California, and moved to Idaho in June 2019. She has a son and a daughter, and her third child (also a daughter) is due in December 2019. In her free time she enjoys camping, boating, fitness and watching her daughters cheer team.